April Beauty Favorites

Hi Loves!

For this past month's April Beauty Favorites, I've got a lovely mix of skincare, beauty, and healthcare products that I'm excited to share with you! Check out my top picks below and scroll down for even more in depth reviews!
APRIL BEAUTY FAVORITES:
1. LANEIGE - Water Sleeping Mask $25 - I've been totally obsessed with sleeping masks for the past few years and swear by them. This one by Laneige is amazing and my skin has been feeling smoother and more hydrated when I wake up!

2. LANEIGE - Lip Sleeping Mask $20 - The strawberry scent alone makes me so happy! I love this nourishing lip mask, and waking up with super soft lips!
3. BOBBI BROWN - Crushed Lip Color Regal $29 - Looking for the perfect shade of red in an amazing matte formula, this is it! Love all their line of colors.

4. CHRISTIAN LOUBOUTIN - Loubibelle Lip Beauty Oil $70 - Your lips need some loving too! I love this lip oil to nourish my lips, and to add on top of lipstick for some extra pout.

5. CHRISTIAN LOUBOUTIN - Velvet Matte Lip Colour $90 - This is my favorite matte lipstick. It's ultra pigmented, lasts all day, and isn't drying at all. Love the packaging too!

6. CURIE - Quilcene Eau De Parfum $85 - Love this unisex scent that's plant-based and made from only responsible ingredients. It has a bouquet of bergamot, conifer, and oak moss.

7. PATCHOLOGY - Restoring Night CloudMasque Sleeping Mask $40 - Another amazing sleeping mask, the CloudMasque has a wonderful whipped texture that really locks in moisture all night and you wake up to pampered skin.

8. PATCHOLOGY - FlashPatch Rejuvenating Eye Gels $50 - I love that five minutes of these eye gels really brightens and wakes my under-eyes. It's great to use in the mornings before your makeup routine.

9. HELLO ORAL CARE - Activated Charcoal Fluoride Free Whitening Toothpaste $4.82 - It's so fun brushing my teeth with black charcoal toothpaste. The formula is also vegan, fluoride-free, and made from natural ingredients like bamboo, coconut oil, and mint.

10. HELLO ORAL CARE - BPA-Free Toothbrush With Charcoal Bristles (6 Count) $23.94 - I love these sustainable toothbrushes made from cornstarch (the handle) and activated charcoal (bristles).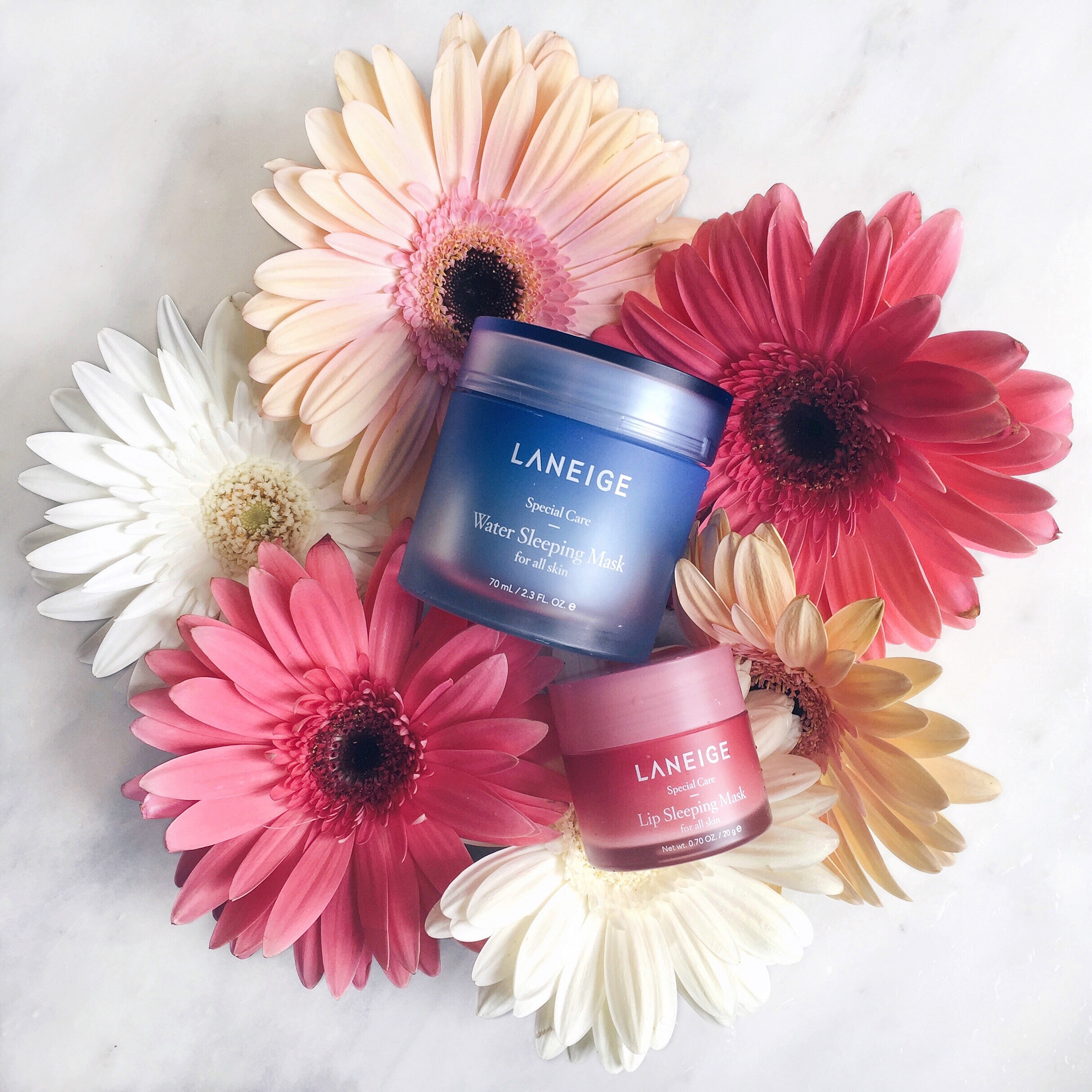 1. WATER SLEEPING MASK
This sleeping mask is the last step in my skin routine these days, and I love how it locks in moisture and nourishes my skin, all while I sleep! It has really helped to even out my skin tone and I love the refreshing scent.
2. LIP SLEEPING MASK
This little pot smells like strawberries and I love it! I generously apply it to my chapped lips at night and wake up with baby soft lips. The small pot really lasts a long time and it's such a lip saver!
1. CRUSHED LIP COLOR
I love the color pay off of these matte lipsticks, as well as the cute packaging. You can see the color of the lipstick without having to pop open the cap which is a huge plus IMO. These last a good 4-5 hours for me and leave a slight stain while it wears off, which is awesome. My favorite colors are Regal (the perfect red as seen in the picture), Baby (a natural, dusty pink for everyday), and Grenadine (for a date night).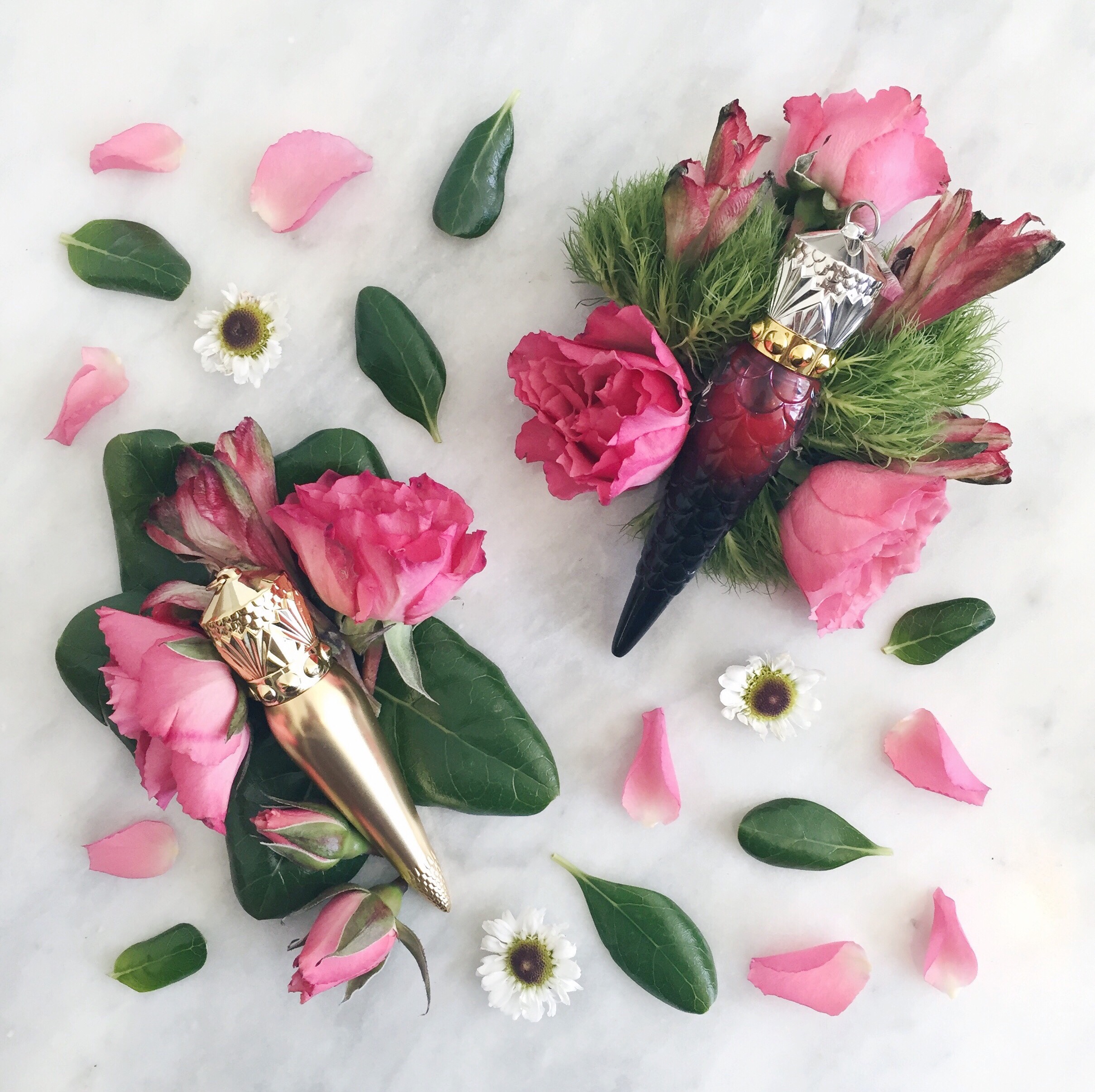 1. LOUBIBELLE LIP BEAUTY OIL
I've heard of hair oil, but didn't know there were lip oils until I tried this oil. I love applying the Loubibelle Lip Beauty Oil (on right) on top of lipstick for added dimension and pout, or even by itself to nourish lips. It has a slight red tint and feels extra hydrating from the jojoba oil.
2. VELVET MATTE LIP COLOUR
I've featured this lipstick (on left) in last month's Beauty Favorites (here) and still love it enough to mention it again. It's the best matte lipstick, with outstanding staying power, and not at all drying. Love the vial packaging too!
1. QUILCENE EAU DE PARFUM
I'm always on the search for plantbased skincare, haircare, and artisanal fragrances and am so excited to find you! I absolutely love that Curie focuses on clean, natural formulas at amazing prices. The Quilcene is a unisex scent and has a wonderful bouquet of bergamot, conifer, and oak moss.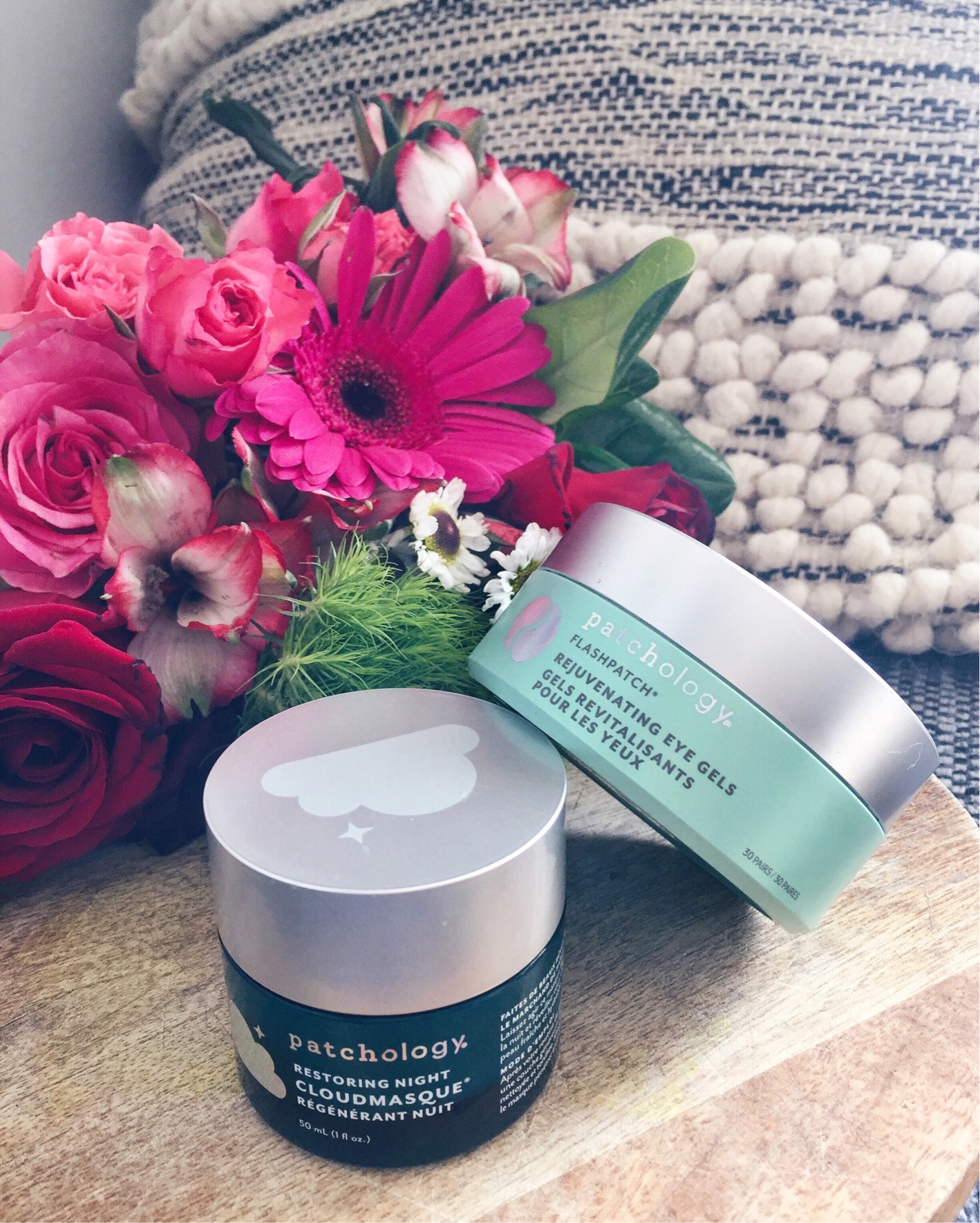 1. RESTORING NIGHT CLOUDMASQUE NIGHT CREAM
I love the whipped texture and it feels amazing massaging it into your skin. It locks all the moisture in my face and neck while I sleep and I wake up with noticeably softer skin. I love that it contains hyaluronic acid and anti-aging retinal and peptides.

2. REJUVENATING EYE GELS
I love their night eye gels so I knew I'd love these. The green tea and caffeine in these gels instantly wakes up my eyes and de-puffs them (I always have puffy eyes and dark circles). It feels ultra cooling and works in just 5 minutes which is perfect for people on the go like myself. The collagen also works to smooth your skin!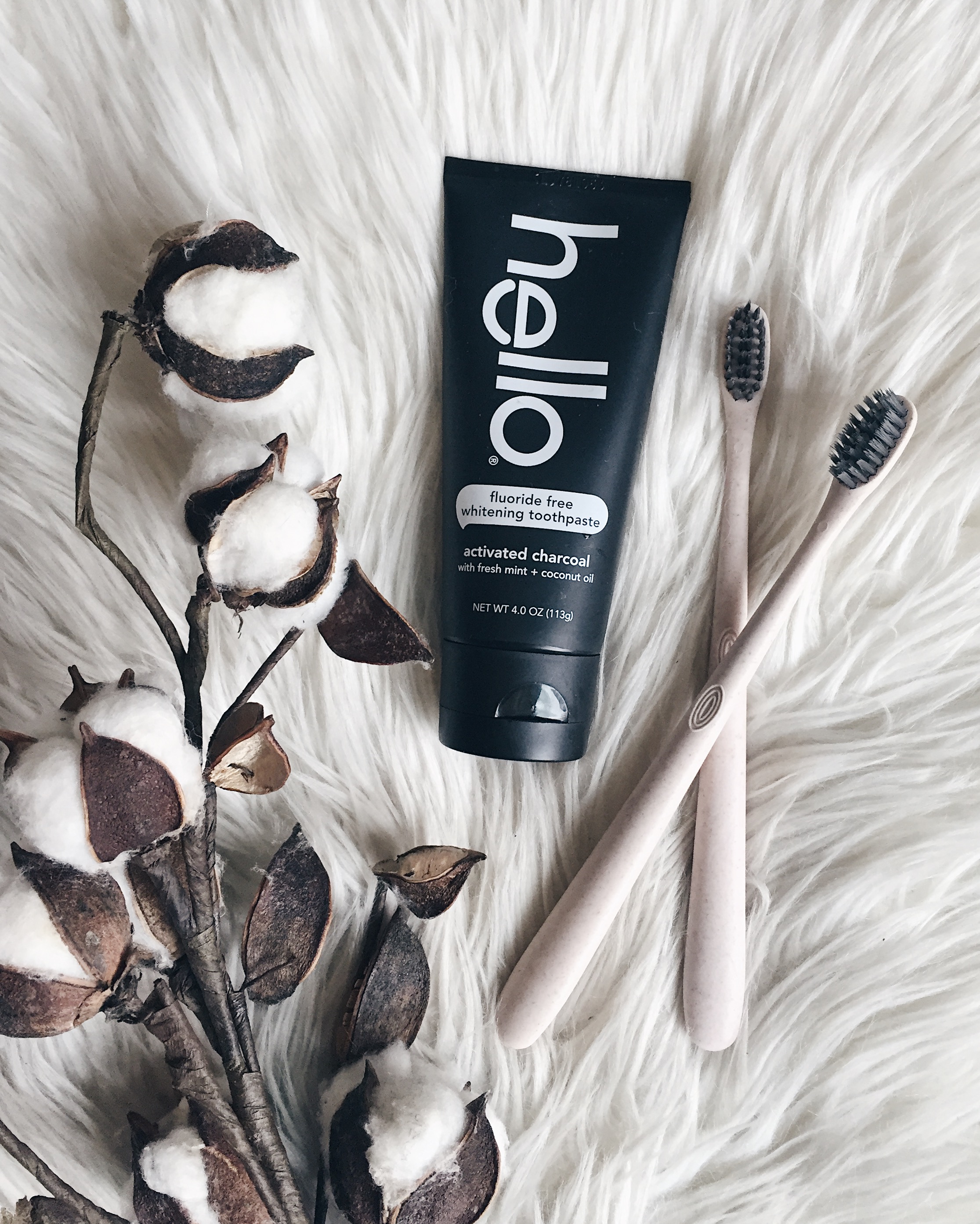 1. CHARCOAL WHITENING TOOTHPASTE
I believe oral care and healthcare are a huge part of anyone's beauty routine, so I'm excited to share with you this charcoal toothpaste. It's vegan, fluoride-free, and made from natural ingredients like bamboo, coconut oil, and mint. It's so fun that the paste is black too!

2. BPA-FREE TOOTHBRUSH WITH CHARCOAL BRISTLES
I love these toothbrushes! The handle is made from cornstarch and other natural ingredients, and is BPA-Free. The bristles are made from activated charcoal derived from sustainable bamboo! How cool is that!


CREDITS:
Graphic Design, Photography, & Styling: Annie Cho

DISCLOSURE STATEMENT:
This post uses affiliate links. Please read the disclosure statement here.